Meal replacement refers to the food that replaces some or all of the main meals. For those who pursue a balanced diet, meal replacement is not a new concept.
The concept of meal replacement originated from western countries. With the improvement of living standards, people are eating excessively. Obesity and other related illnesses make people realize the importance of balanced diet.
Therefore, some low-fat and low-calorie foods came into being to replace high-fat and high-calorie food, as a result, meal replacement appeared.
What's the criterion for excellent meal replacement.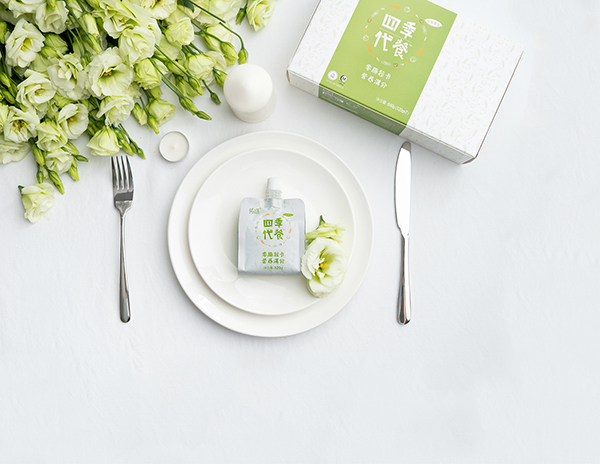 01、The most basic criterion is that it can make you full
The most basic criterion for meal replacement is that it can make you full. The konjak and chia seeds in Four Seasons Meal Replacement are rich in dietary fiber. After eating one bag of the meal replacement, you will not be hungry for several hours.
Konjak is rich in konjak glucomannan which is easy to swell out and absorb water and the swelling coefficient is between 80 and 100. Because of konjak glucomannan, konjak swells out by absorbing water in your stomach, which greatly prolongs the emptying time of stomach, thus producing a continuous feeling of satiety.
Chia seed, a miraculous food that looks a bit like sesame, is still strange to some people. However, among Internet celebrities, it has long been a "star food". On major social networking websites, many celebrity bloggers would post photos of healthy food including chia seed. With people's deepened understanding of this food, it is frequently recommended by stars, supermodels and fitness experts.
02、The most important criterion is it makes you not only full but also healthy
To ensure balanced nutrition, 12 kinds of nutritional ingredients, such as barley seedling powder, pueraria powder, morinda citrifolia powder, artichoke powder, have been added to Four Seasons Meal Replacement. It not only makes you full but is also nutritious so as to safeguard normal body function.
Take noni for example. Research tells us that it performs the functions of repairing cells, strengthening physique and preserving beauty, so it is praised as "Queen of Plants". It not only provides essential protein, cellulose, vitamins, minerals and other trace elements for human body but also ferment, seilonen and other healthy active ingredients that improve people's physical condition.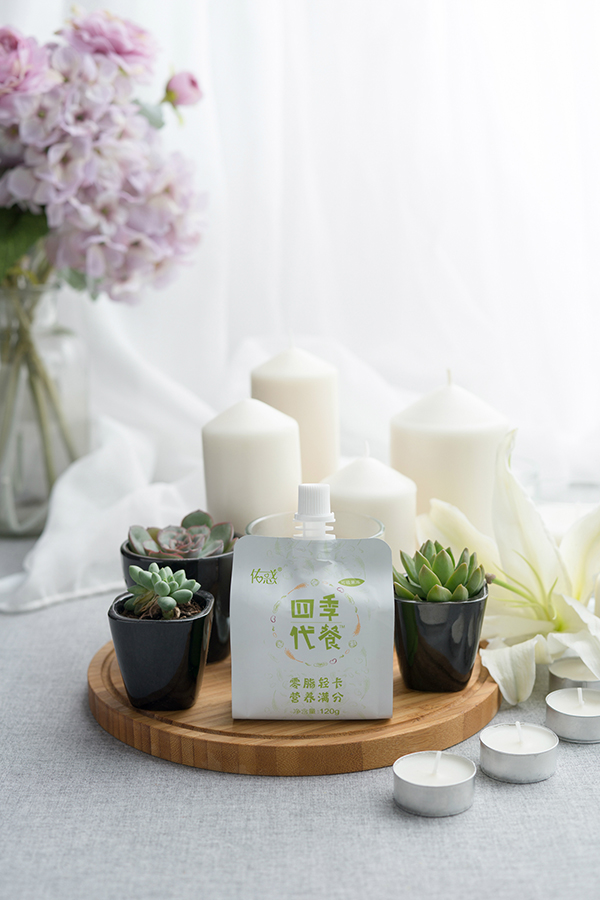 03、More advanced criterion: it not only makes you full and healthy but also makes it convenient for you to eat
Of all the meal replacement products, not too many products are as convenient as Four Seasons Meal Replacement. You can carry it anywhere and eat it anytime. Some meal replacement requires hot water, so when there is a lack of hot water and container, you can do nothing about it. And even if there is hot water and container, you have to clean up the mess after eating.
This experience really upsets modern people pursuing convenience. There is no need for hot water and container to enjoy Four Seasons Meal Replacement. It takes only seconds to open the lid, take out the meal and eat it.
04、The most important criterion: it should be delicious
To be delicious, the meal should have a good taste. Many people say no to meal replacement because it is "not delicious". Four Seasons Meal Replacement will definitely make delicious meal for you.
Our meal is slightly sweet and as tender as jelly and as clear as crystal. Chia seeds are dotted all over the meal. When you soak it in warm milk in winter or cool it in refrigerator in summer, it will definitely appease your hunger.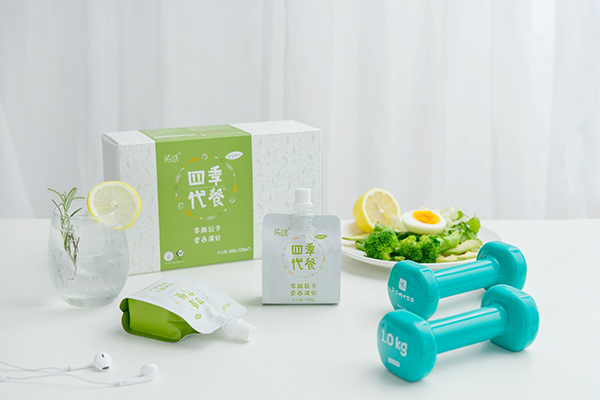 05、The ultimate criterion: you will feel reassured to eat it
People working in offices have similar experiences: when it's time for lunch, people tend to order food on take-out apps. The food on these apps looks delicious but is high in calorie, which is intimidating. Who doesn't prefer low-fat and low-calorie diet
How many calories does a bag of 120g Four Season Meal Replacement have
About 260 kilojoules. A more intuitive comparison is that the calories contained in an apple (about 120g) are similar to those in a bag of Four Season Meal Replacement and the calories in an egg (about 60g) even exceed those in a bag of Four Season Meal Replacement.
It can be seen that Four Season Meal Replacement is a kind of low-calorie food and you can feel reassured to eat. Furthermore, the quality of our product has been certified by several third-party organizations at home and abroad.
A good meal replacement should be nutritious, delicious and make you full, healthy and reassured. Four Season Meal Replacement has met all the above criteria. Our "all-round" meal replacement product is your right choice!